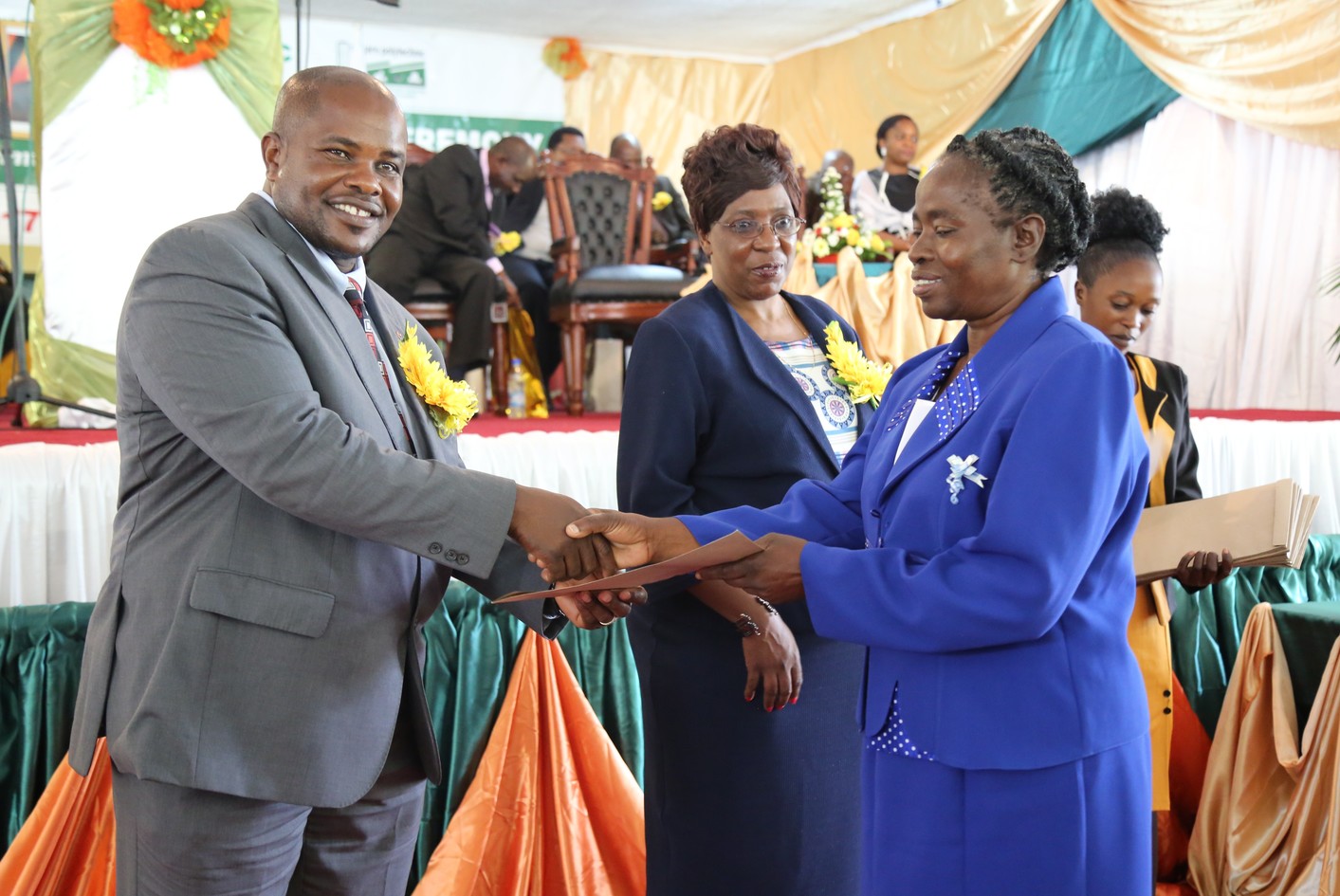 20th Enterprise Development Graduation
Mutare Poly TVET Programmes hailed
Mutare Polytechnic graduates were urged to turn around the quality of life in their communities by making use of the technical skills they have acquired at the institution an academia said. These remarks were said by First Class Academy director, Mr Stephen Mutsongodza who was the guest of honour at the 20th Enterprise Development graduation held in March 2017. Mr Mutsongodza said the local institution not only groom graduates on the academic front but they also help communities improve their quality of life through the skills they would have acquired. "The institution has prepared you not just on the academic side, but to play an important role to the communities that that you live, improve the quality of life of people in your areas. Besides helping your communities you have an important role in the socio-economic transformation of our nation through self-reliance." said Mutsongodza.
A total of 765 graduands received certificates in courses such as Hiardressing, Brick and Block Laying, Beauty Therapy, Hairdressing just to mention but a few. Mr Mutsongodza said graduands should be able to empower themselves to overcome the economic challenges through the knowledge that they would have acquired from the institution. "The skills acquired are adequate for the graduates to start their own business and contribute meaningful to the country's economy." said Mutsongodza.
Mutare Polytechnic Principal, Ms Poniso Watema said courses on offer are gender sensitive as females now have an appreciation of empowerment courses. "As an institution we are proud to say that we are gender sensitive a total of 509 females against 276 males are being conferred with certificates and these figures show that females now have an appreciation of empowerment courses." said Ms Watema.
The graduation was held under the theme Ecoomic Empowerment and Growth through Technical Vocational Education and Training(TVET-isation).